On behalf of Flixton Golf Club, Penningtons catering understands that organising a wedding can be exciting but daunting. So our Specialist Wedding Co-ordinator is on hand to assist you with any aspect of your wedding.
We aim to combine our considerable knowledge; with flexibility to ensure that we give you a day to remember and one that you will feel is tailor-made for you as a couple. In the weeks leading up to the wedding, we will always be on hand to offer both guidance and reassurance.
There are many options available to you, and we would be more than happy to offer any advice to help you with ideas that you may require to style your day, making it even more memorable for you and your guests.
If you are interested in viewing our function room or would like to discuss your requirements, please give us a call on 0161 748 2116 or email us at flixtongolfclub@mail.com, and one of our staff members will be happy to assist with your needs.

"I would strongly recommend the function room for any sort of party… Everybody was so impressed with the venue, with numerous comments throughout the night saying how nice the room was… The staff were really friendly, and we had a great buffet. I can't praise Flixton Golf Club enough, thank you."
All served with freshly baked deli bread
Minestrone
Cream of Watercress
Celery & Stilton
Fresh Basil & Tomato
Tomato, Red Pepper & Lentil with Fresh Basil
Cream of Mushroom
Leek & Potato
Classic French Onion
Cream of Vegetable
Gazpacho (cold soup)
Much more is available in the Menu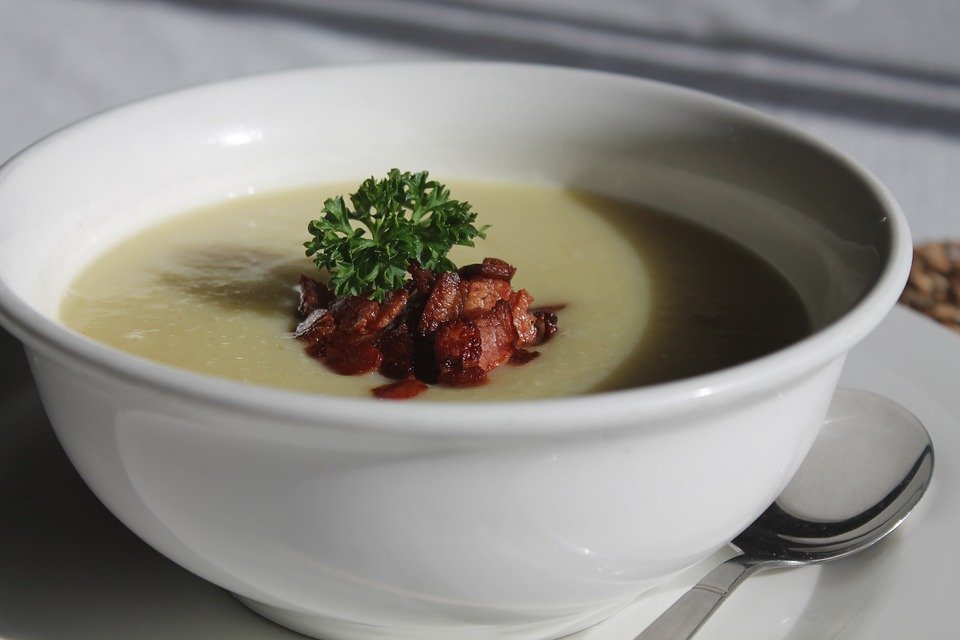 All Served with your choice of Potatoes and a Panache of Fresh Seasonal
Vegetables.
Beef Suggestions
Roasted Rib-Eye of Beef – Cooked to your liking served with a Port, Shallot & Button Mushroom Demi-Glaze
Traditional Sirloin of Beef & Yorkshire Pudding – Served with a creamed Horseradish Sauce
Lamb Suggestions
Individual Rack of Lamb – Roasted with fresh Thyme & a Mint Jus
Lamb Tagine – Succulent Chunks of Lamb cooked with Dates, Apricots & a Tomato Concasse
Seafood Suggestions
Pan-seared Sea Bass – on a bed of Roasted Provencal Vegetables
Salmon Wellington – encased in Puff Pastry & served with a Champagne & Caper Sauce
Pork Suggestions
Fillet of Pork – Stuffed with Courgette, Apricot & Sausage with a Wild Berry & Merlot Sauce
Sirloin of Pork – Marinated in Chilli & Lemongrass
Chicken Suggestions
Traditional Oven Roasted Chicken – Herb Crusted Chicken Breast served with a Smoked Bacon & Mushroom Veloute Sauce
Mediterranean Chicken – Chicken Breast Stuffed with Spinach, Cream Cheese, Sun-dried Tomatoes, Garlic & Olives and finished with a Creamy Wine Sauce
Much more is available on the Menu.
Our suggestions and menus can be adapted to suit all tastes, dietary requirements and, more importantly, your budget.
Once you have decided on your Wedding Breakfast Menu, we offer you a complimentary tasting to ensure that you are happy with your choice of Menu.
Vegetable Wellington – Creamy Chive Goats Cheese & Balsamic Roasted Mediterranean Vegetables in a Light Puff Pastry with a Tomato & Basil Sauce
Feta, Spinach, & Wild Mushroom Filo Parcels – Greek Feta & Fresh Spinach, in a Creamy White Wine Sauce Wrapped in Filo
Ratatouille – Chunks of Aubergine, Courgette, Vine-Ripened Tomatoes & Sweet Red Pointed Peppers cooked with Fresh Herbs & Extra Virgin Olive Oil
Stuffed Peppers – Roasted Red Peppers stuffed with Thyme, Lemon, Garlic, Cous-Cous, Tomato & Balsamic Dressing
Grilled Tagine (Moroccan-style Casserole) – Grilled Aubergines, cooked with Lemon, Coriander & toasted flaked Almonds & Bound in a Tomato Pepper Sauce
Roasted Pepper & Courgette Risotto – Peppers & Courgettes with Oven Dried Tomatoes
Much more is available on the Menu.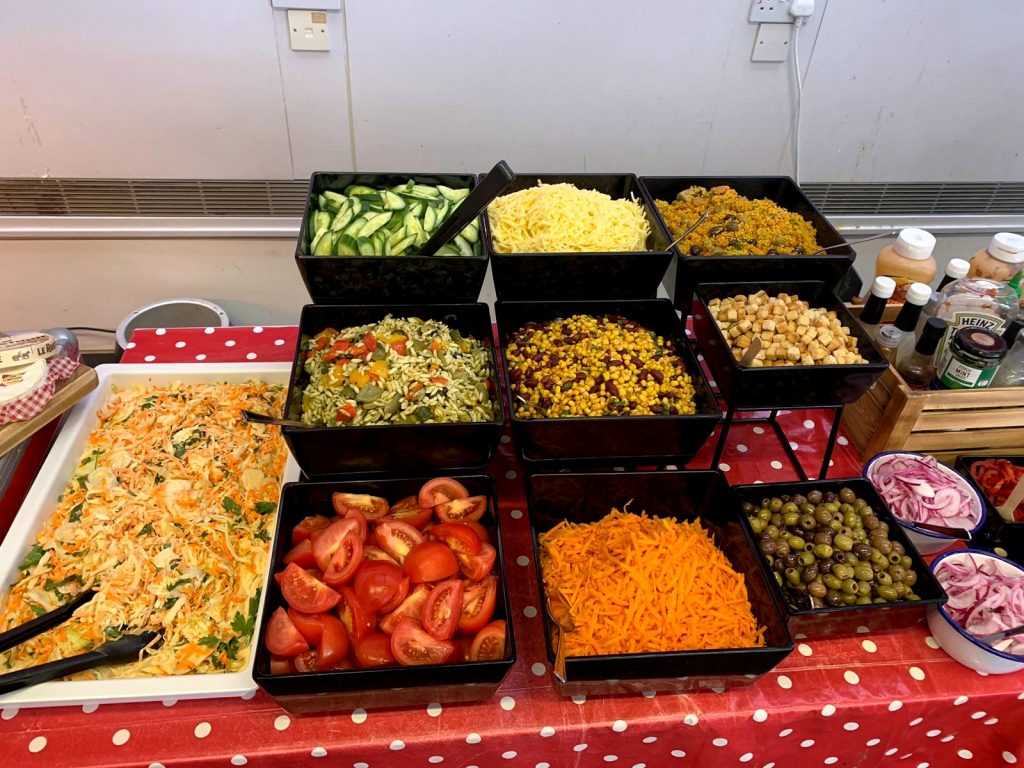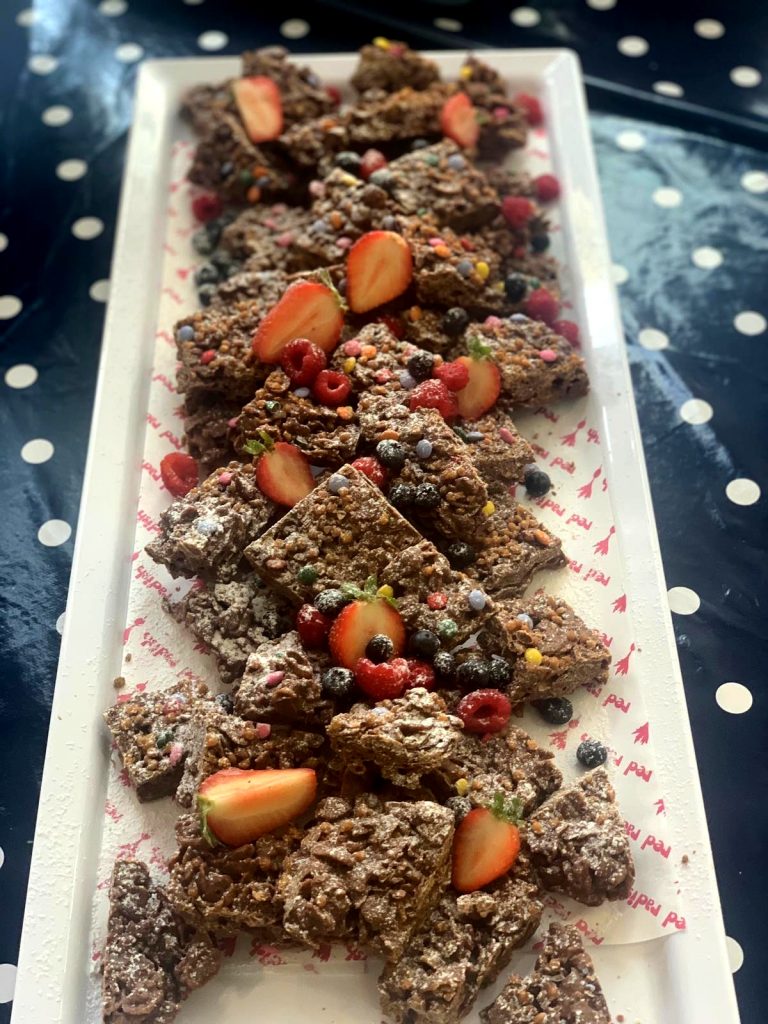 A trio of Chocolate Ganache, Forest Fruit Sorbet and Lemon Shortbread
Chocolate Marquise – light, delicate Chocolate Mousse served with a creamy Vanilla Sauce
Caramelised Lemon & Lime Tart served with Fresh Berries
Crème Brulee – Rich Cream dessert flavoured with Orange Liquor & finished with caramelised sugar
All Old English favourite hot desserts are served with a choice of
Custard, Cream, or Ice Cream.
Royal Bread & Butter Pudding
Home-made Traditional Apple Pie
Traditional Apple Crumble
Steamed Lemon & Rhubarb Sponge
and much more.
Download our full sample menu for more
There are many options available to you, and we would be more than happy to advise and help you with any ideas you may require to make your day even more memorable for you and your guests.
If you have any questions about individually tailoring your menu, please do not hesitate to contact Penningtons on 07720 537583 to discuss further.
Call or e-mail us for any advice or allergy concerns. We always aim to please.
We will cater for all of your needs.
Full menus can be made available if you haven't a theme in mind.
We do fully serviced sit down meals, Canapes, Hot & Cold buffets, Themed buffets, Barbecue buffets, Vegetarian or Vegan, and traditional.
Please feel free to call or e-mail to discuss any changes, allergies or special dietary requirements.
Weddings | Celebrations | Corporate Events | Funerals
Please call Jamie Pennington on 07720 537583 for more information
Email: jayrapbb@hotmail.com